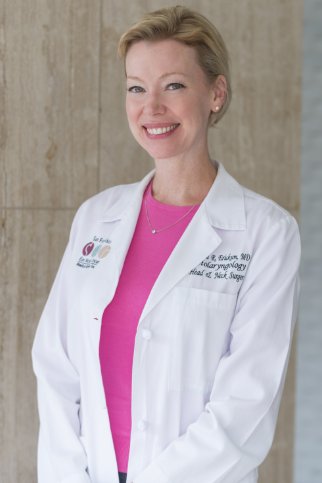 3838 California St Ste 505
San Francisco, CA 94118
Phone: (415) 751-4914
Fax: (415) 751-1414
Accepting new patients:
I am accepting new patients.
Primary Specialty:
Otolaryngology
Adult and Pediatric Otolaryngology, Endoscopic Sinus Surgery, and Head and Neck Surgery
Medical Education:
M.D., University of Michigan Medical School, Ann Arbor, Michigan : 2004
Internships:
General Surgery, Stanford University Medical Center, Palo Alto, California : 2005
PreMed Education:
B.A., Stanford University, Palo Alto, California : 1999
Residency:
Otolaryngology, Stanford University School of Medicine, Palo Alto, California : 2009
Board Certifications:
American Board of Otolaryngology – Head and Neck Surgery : June 2010
In Practice Since:
2009
HIGHLY EXPERIENCED PROVIDER
Ready & Waiting To Assist
Dr. Erickson was recently honored for her work with Operation Access
Vanessa R. Erickson , M.D., originally hails from Spokane, Washington, but spent her childhood growing up in Germany. She fell in love with the San Francisco Bay Area when she attended college at Stanford University. She moved on to the University of Michigan in Ann Arbor for medical school and then returned to Stanford University Medical Center to complete her internship and specialty training in Otolaryngology/Head and Neck Surgery.
Dr. Erickson enjoys the many facets of Otolaryngology, but has a particular interest in pediatric otolaryngology, endoscopic sinus surgery and sleep surgery. She enjoys participating in humanitarian missions in the field of Otolaryngology, most recently
in Quito, Ecuador at Hospital de Ninos Baca Ortiz. She is volunteer physician for Operation Access where she provides medical care free of charge to uninsured patient populations.
She is a member of the American Academy of Otolaryngology/Head and Neck Surgery, the American Medical Association and the AOA Medical Honor Society.